RACE Software is incredibly proud to be represented at Le Mans Cup in Barcelona, Spain during the weekend of April 18th 2021 by our amazing driver programme ambassador Tommy Foster with the RLR Motorsport Team.
Catch a glimpse of him focussing ahead of the practice session below.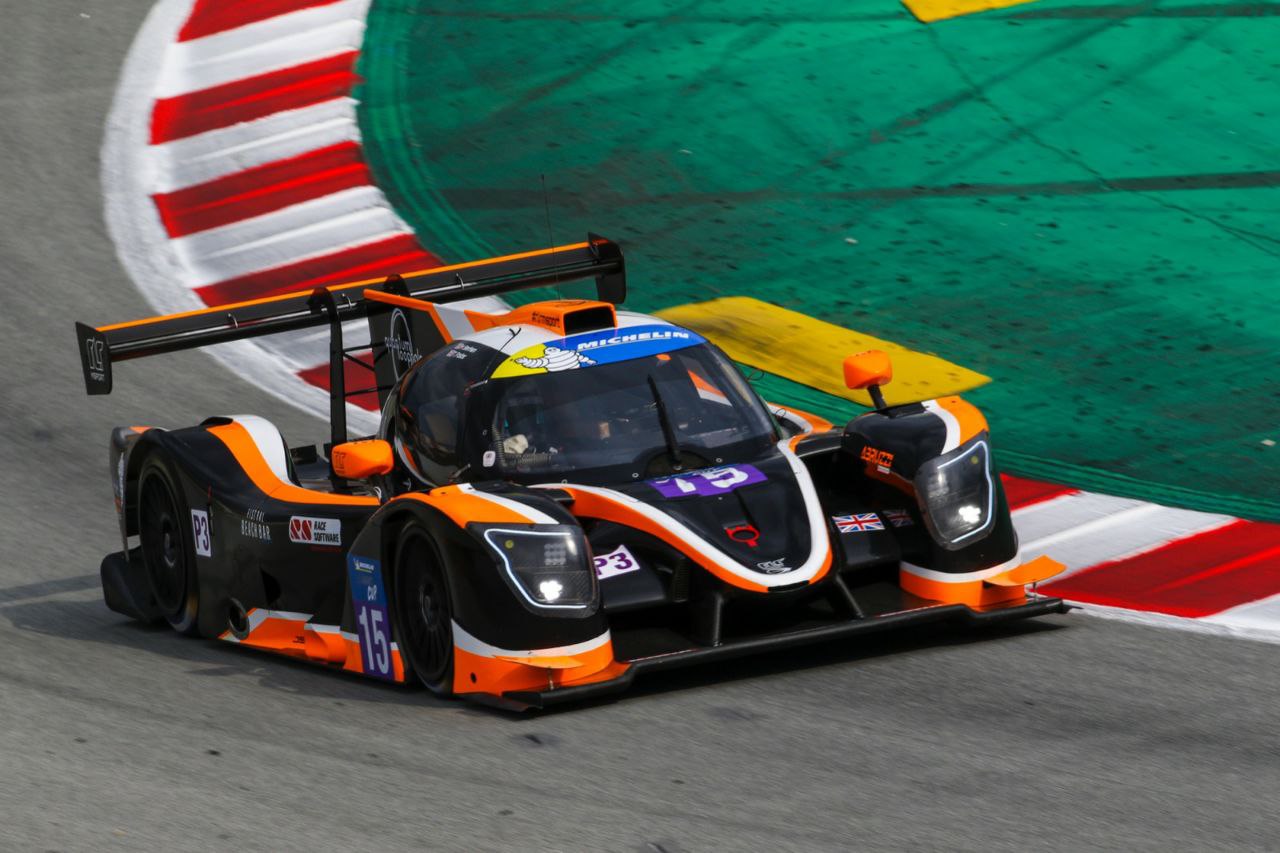 Whether you're chasing marginal gains, or looking to take seconds off your driver's lap times RACE Software has the solution for you.
RACE Software has launched the Driver Program, allowing drivers and motorsport teams usage of RACE Software to utilise vital information previously only reserved for top category motorsport teams.
The launch of our Driver Program coincides with the signing of a young future superstar talent Tommy Foster who is endorsed by HSH Prince Albert II of Monaco.
Tommy has tested with RLR MSport & Team Virage in LMP3 after securing the 2017 World Final Pole Position at Portimao, 2017 championship in Senior Max, and the 2017 British Open Champion (Junior Max) in back-to-back championships as a privateer team, something never before done by any other driver.
RACE Software provides simulations which replicates 1:1 a Kinematics and Compliances test as seen on the world's K&C physical rigs. Additionally, the Driver Program offers driver and team education on vehicle dynamics, software consultation, and one-on-one vehicle dynamic consultation for a fraction of the cost of competitors helping teams and drivers like Tommy Foster finish first.
2021 Barcelona Le Mans Cup
The 2021 Le Mans Cup, known as the 2021 Michelin Le Mans Cup under sponsorship, was the sixth season of the Le Mans Cup.
Tommy Foster, driving for RLR MSport in debut race, paired with Mike Benham, combined with a masterful strategy to secure top honours in the dramatic, topsy turvy curtain-raiser, held in support of the European Le Mans Series (ELMS). The Newquay, Cornwall-domiciled racer showed courage and climbed onto the podium places just before the race took a dramatic turn when, contrary to the leading Team Virage, RLR MSport reacted quickly to a late Full Course Yellow, summoning the #15 Ligier JSP320 into the pits for a compulsory timed fuel stop.
RACE Software is excited to continue collaborate with Tommy through the development of multiple vehicle digital twins for our clients across the motorsport spectrum.